CAUSING TREBLE EVERYWHERE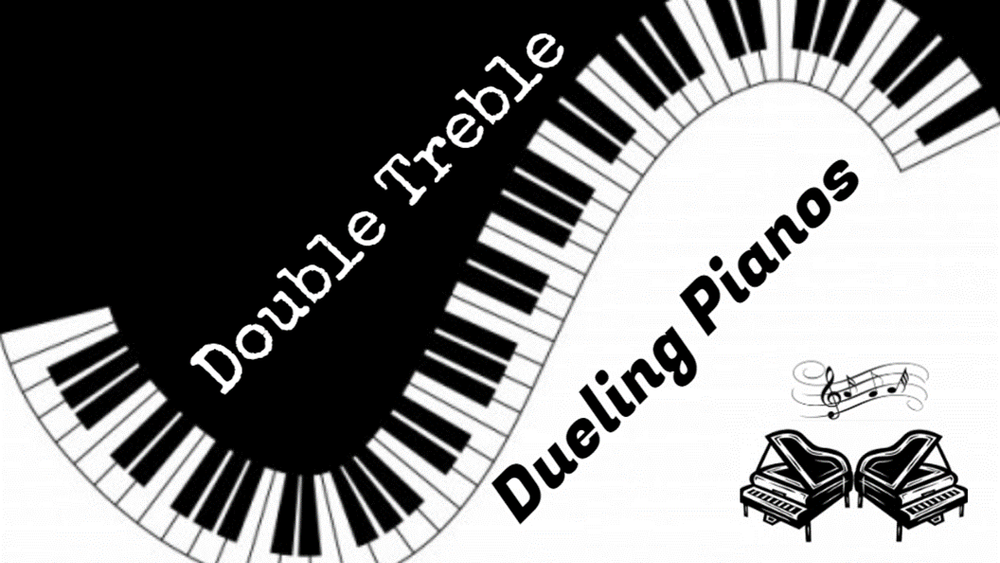 Double Treble are two pianists who take turn squaring off for an evening of musical fun and high-brow/low-brow comedy where the audience becomes part of the show. The keyboardists are there merely to facilitate a memorable night blending a dash of stand-up comedy and a heaping serving of sing-a-long, clap-a-long fun!
Double Treble is ideal for any corporate event, wedding party, birthday bash or for no reason at all. Double Treble will always make sure to season their show to the audience's tastes; from G-rated fun to no-holds-barred night of adulterated lecherous debauchery. We pride ourselves on our flexibility to customize our performance and adhere to the standards and preferences requested. One can't help clapping their hands and singing along to their favorite songs.
Visit our Facebook Page for more info!